News
14.07.2021
French side will help Georgia in improving the database of grapevine varieties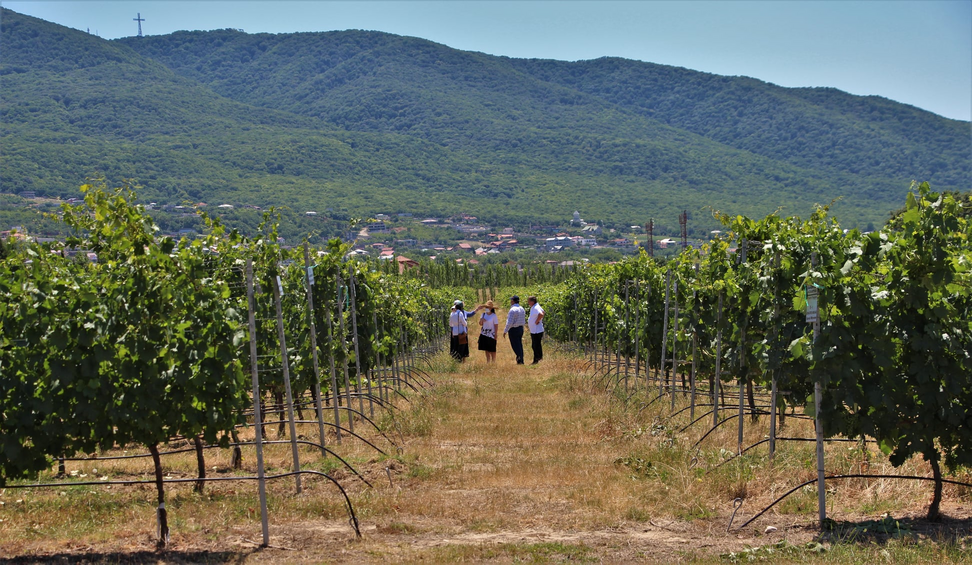 The director of the Scientific-Research Center of Agriculture Levan Ujmajuridze met with Cecile Marchal, Director of the French Grapevine Germ-Plasm Collection at the French National Institute of Agriculture, Food and Environment (INRAE). Levan Ujmajuridze informed the guest about the grapevine collections and ongoing works in the laboratories at the experimental-demonstration base of Jigaura perennial cultures. The parties discussed the sharing of countries' experience in the field of viticulture, the exchange of vine genetic resources, joint research and training of specialists. It was noted at the meeting that the French side will assist in improving the database of Georgian vine varieties. The parties also talked about the certification process of planting material, which the state has been actively implementing since 2016. In order to arrange high-quality mother plants, screen greenhouses were set up at Jigaura base in 2021 with the financial support of the Food and Agriculture Organization of the United Nations (FAO), from where buds and rootstocks will be distributed to nurseries.
It is noteworthy that up to 5,000 specimens from 55 countries are collected at the Vassal Montpellier Grapevine Biological Resources Center under the INRAE; There are about 2600 varieties of cultivated grapevines and about 400 forms of wild vines. The collection also preserves 400 rootstocks and various species of the genus Vitis.
The Scientific-Research Center of Agriculture signed a memorandum of cooperation in 2019 with the French National Institute of Agriculture, Food and Environment (INRAE). The memorandum envisages the development of joint projects and the study of the diversity of vine varieties grown on the bases under the subordination of the agencies, the exchange of specialists, information and joint scientific-research work.