News
11.05.2022
A meeting was held with a representative of the World Bank at the Scientific-Research Center of Agriculture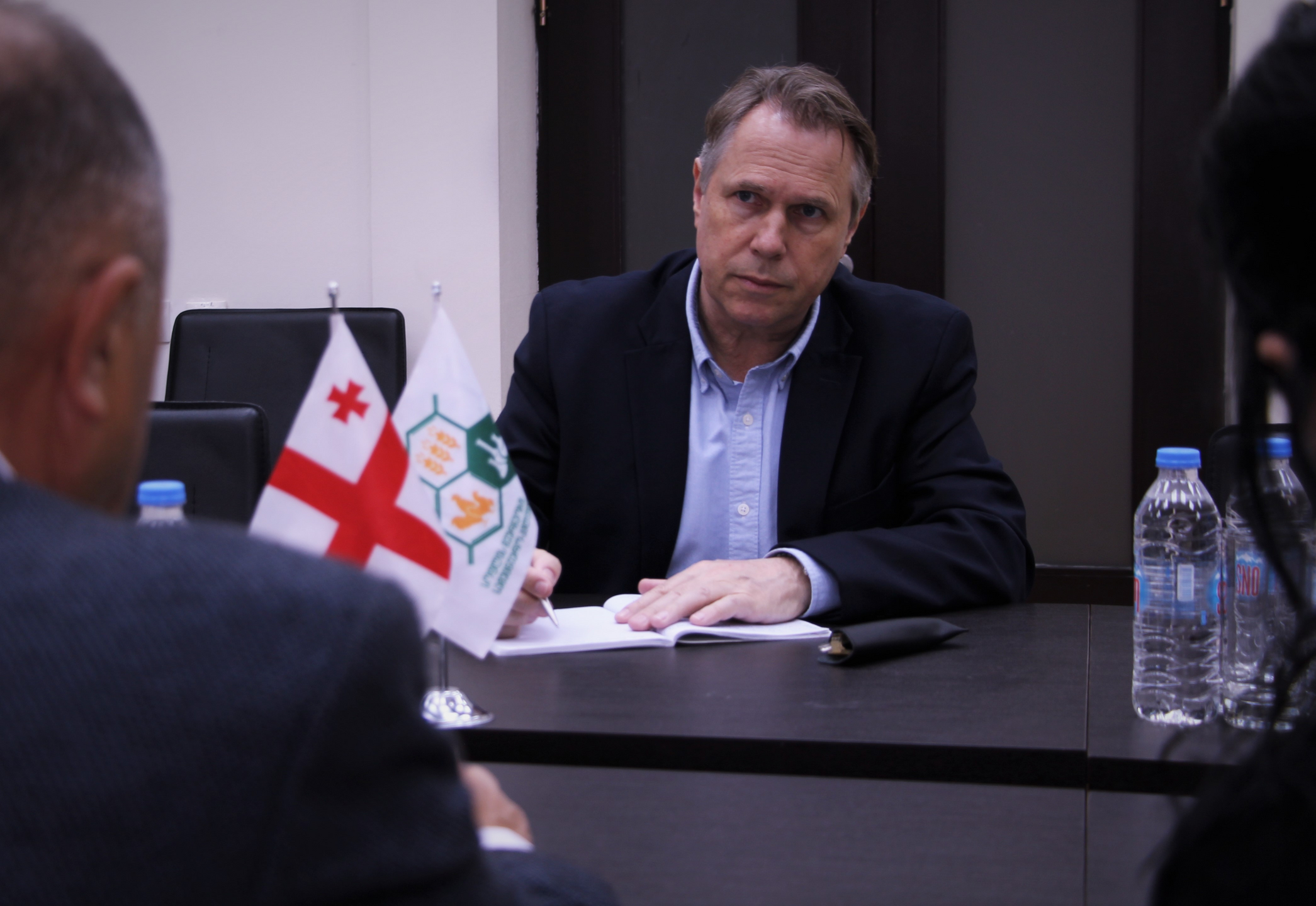 The activities of the Scientific-Research Center of Agriculture, current projects, technologies introduced in Georgia in international cooperation and scientific direction were discussed by the Director of the Center, Levan Ujmajuridze, at a meeting with Jan Jooset Nijhoff, Senior Agriculture Economist of the World Bank in the South Caucasus Region. The sides focused on the situation in Georgia in the field of agriculture, on supporting farmers and retraining issues.
"We want to deepen cooperation with Georgia in the field of agriculture, so we will get acquainted with the activities of the office and set priorities. At this stage, we are cooperating with the Ministry in the field of irrigation, but we want to continue cooperation in a broader context, "
- mentioned Jan Jooset Nijhoff.
At the meeting, the parties focused on the challenges in the field of agriculture, where the involvement of the World Bank can be important.
,,We can discuss common interests, which will be interesting for the World Bank and will help the development of Georgia's agriculture. The World Bank has implemented many successful projects in our country, so it is interesting to collaborate with them,"
- mentioned Levan Ujmajuridze.